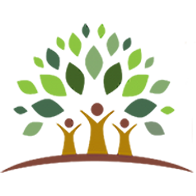 New Business Venture
Hi Everyone, it's been some time since my last blog and I've been busy creating a new aspect of The Center of Connected Living - Fl. In addition to providing couples, family, and individual therapy, mentorship services will be available for families and friends of a cancer patient. There are so many overwhelming and unpredictable tasks for any family, caregiver, and support system for a person diagnosed with cancer. This service aims to ease anxiety by providing immediate tools to navigate the journey through cancer care, increase confidence in what to do because I'll show you the steps to being organized (there is an immense amount of paperwork and note-taking ahead!), help manage stress in the family as I'll lay out what to expect as the family reacts and adjusts, communication tips with your health care doctor, and much more. You'll be able to access the information online or during our mentorship sessions.
I see myself as a mentor because I've been right where you are ... and after assessing what would have made my family's journey easier, I'm determined to help you manage time, stress, and resources. I'm going to share everything I know about what works and what doesn't and fill in the gaps you may not even know yet exist!
For more information, please contact me. I look forward to being available for you and your family.
Warmly,
Corinne