Welcome!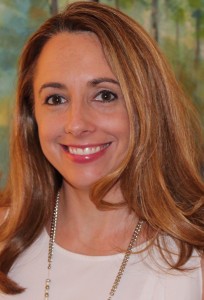 Welcome, I'm glad you've decided to visit The Center of Connected Living-Fl! 
Clients are discovering the benefits of therapy everyday!  Many couples and individuals I work with experience some degree of relief within a short time.  I am passionate about my client's growth through pain and offer a highly personalized approach tailored for clients who may be facing issues such as: stress, family conflict and estrangement, infidelity, depression, anxiety, relationship troubles, self-esteem, unresolved childhood issues, grief, stress, sexuality and body image issues.
Please call, or email me today, about scheduling your free 15-minute individual, couples and marriage, or family therapy phone consultation.  I can answer all questions and discuss what it is you may need in regards to therapy.  Find the answer to your struggles at the Center of Connected Living in Fort Lauderdale!
Corinne is a licensed marriage and family therapist serving downtown Ft. Lauderdale, Las Olas, Coral Ridge, Rio Vista, Victoria Park, Oakland Park, Pompano Beach, Lauderdale-by-the-Sea and surrounding areas. Her specialties are individual, adolescent, marriage/couple & family therapy. 
---
The Center of Connected Living-Fl is in it's 4th year and thriving!  Each year we work to add services we believe people in our community are looking for or need.  As of March 2016, we will be offering Grief Recovery Groups for adults. Individual grief counseling is also available.​  Contact us today for more information and to sign up. 
  Grief Recovery Groups & Individual Counseling Beginning March 2016!

---

Unfortunately at this time we are unable to process in-network insurance claims.  However, in some cases we are able to provide, to you, a bill that can be submitted toward out-of-network deductibles.  For more information CLICK HERE.