About Corinne
My decision to study marriage counseling and family therapy was influenced by a class I took my junior year in college, "Intimate Relationships".  Since that class so long ago at Siena College in upstate New York, I've gained over 13 years experience as a marriage and family therapist, currently serving as private practitioner working with a broad community of clients.
My therapeutic approach has developed throughout the years based o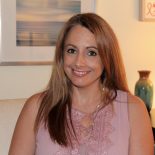 n my work with clients.  My goal is to provide support and practical feedback to help clients effectively address personal life challenges. With compassion and understanding, I work with each individual to help them build on their strengths and attain the personal growth they are committed to accomplishing.  The benefits you obtain from therapy, whether it's couples therapy or individual therapy, depend on how well you use the process and put into practice what you learn.
Attaining a better understanding of yourself, your goals and values
Developing skills for improving your relationships
Finding resolution to the issues or concerns that led you to seek therapy
Learning new ways to cope with stress and anxiety
Managing anger, grief, depression, and other emotional pressures
Improving communications and listening skills
Changing old behavior patterns and developing new ones
Discovering new ways to solve problems in your family or marriage
Improving your self-esteem and boosting self-confidence.
Publications
Since 2005 I've co-published three articles in peer-reviewed journals; one about couples and power dynamics; another about the quarter-life crisis; and a narrative therapy-based article with my colleagues. Since 2009, I've had the opportunity to be the family therapist expert on myshrink.com, a site for holistic mental and emotional health. Part of this role involves answering client questions, writing articles and sharing passion for family therapy.  In 2015, I was featured in an article on YouBeauty.com here and in 2016 asked to become an Expert Contributor to the marriage.com website, the most comprehensive site about marriage you'll find.  
My Background
My area of expertise includes over 6 years of work with adolescents. I completed my dissertation research at a local Florida multi-cultural middle school. I worked very closely with teens of all cultural backgrounds including Haitian, Jamician, and Trinidadian. My primary research interest was the exploration of self-esteem, sexuality, and middle school girls. I discovered that the dominant ideas concerning adolescence exclude many factors influencing girl's decisions. This research revealed startling conclusions about the way we think of adolescence and the position that we take as adults when we work with this population. I have had the opportunity to present my findings at state conferences, major universities and to general audiences speaking on the topic of adolescent girls and self-esteem in a middle school setting.
I've worked with an agency in New York, as well as local mental-health community agencies as a consultant to foster and adoptive families in Broward County, along with several years as a career counselor using family therapy ideas at a major local university. In years prior to becoming a therapist, I worked as a preschool teacher, gaining insight and experience of child development and family dynamics at this stage in the family life cycle.
Education
Doctor of Philosophy in Family Therapy, Nova Southeastern University, Davie Florida, May 2011
Masters Degree in Marriage & Family Therapy, Hofstra University, Hempstead New York, May 2005
Bachelor Degree in Psychology, Siena College, Albany New York, May 2000.
License
Florida License MT2671.