About Corinne
My decision to study marriage counseling and family therapy was influenced by a class I took my senior year in college, "Intimate Relationships".  Since that class so long ago at Siena College in upstate New York, I've gained over 15 years experience as a marriage and family therapist, currently serving as private practitioner working with a broad community of clients.
My therapeutic approach has developed throughout the years based o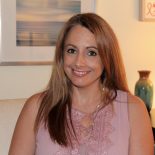 n my work with clients.  My goal is to provide support and practical feedback to help clients effectively address personal life challenges. With compassion and understanding, I work with each individual to help them build on their strengths and attain the personal growth they are committed to accomplishing.  The benefits you obtain from therapy, whether it's couples therapy or individual therapy, depend on how well you use the process and put into practice what you learn.
Attaining a better understanding of yourself, your goals and values
Developing skills for improving your relationships
Finding resolution to the issues or concerns that led you to seek therapy
Learning new ways to cope with stress and anxiety
Managing anger, grief, depression, and other emotional pressures
Improving communications and listening skills
Changing old behavior patterns and developing new ones
Discovering new ways to solve problems in your family or marriage
Improving your self-esteem and boosting self-confidence.
Media & Publications
JULY 2018:  I have the honor of being featured as one of 'Ft. Lauderdale's Rising Stars'!  "The heart of our mission at VoyageMIA is to find the amazing souls that breathe life into our city. In the recent weeks, we've had the privilege to connect with some of the South Florida's finest artists, creatives, entrepreneurs and rabble rousers and we can't begin to express how impressed we are with our city's incredibly deep talent pool".    READ MORE …
---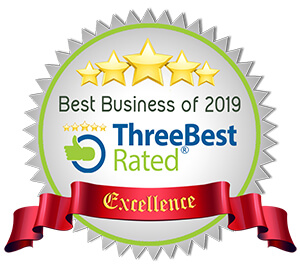 The Center of Connected Living – Fl has been 1 of 'Three Best Rated' top picks in the Ft. Lauderdale area for 2 years now!  Businesses never pay to list with them … "You deserve only the best in life. Three Best Rated® was created with a simple goal to find you the top 3 local businesses, professionals, restaurants and health care providers in any city. Our employees Handpick top 3 local businesses. We check business's reputation, history, complaints, ratings, nearness, satisfaction, trust, cost, general excellence, reviews using our 50-Point Inspection. We display only businesses that are verified by our employees. Our website is updated on a regular basis for quality and latest business information".  
---
---
Back in 2009, I had the opportunity to be the family therapist expert on myshrink.com, a site for holistic mental and emotional health. Part of this role involved answering client questions, writing articles and sharing passion for family therapy.  Read My History.  Family Therapy Approach Explained and Client Questions Answered.
I have co-published 3 articles in peer-reviewed journals in the field of Marriage and Family Therapy
---
One interest of mine was exploring the 'quarter-life crisis'!  I can provide the entire article at your request.
---
The Journal of Couple & Relationship Therapy promotes a better understanding of what contributes to healthy adult relationships and how therapy facilitates the process.
Interested in Power in Relationships?  Many therapists believe marital problems can stem from issues of power imbalances in the relationship.
---
Hibel, J., Gallant, P., Polanco, M., Manley, M., Scholtz, C., & Schlapfer, O. (2010). Keeping faith with keeping faith: Conversations about a conversation with Michael White. Journal of Systemic Therapies, 29(3).
---
Professional Presentations:
2009: Florida Association for Marriage and Family Therapy, Annual Conference. Deerfield Beach, Florida. "Narrative practices with adolescent girls in a school."
Education
Doctor of Philosophy in Family Therapy, Nova Southeastern University, Davie Florida, May 2011
Masters Degree in Marriage & Family Therapy, Hofstra University, Hempstead New York, May 2005
Bachelor Degree in Psychology, Siena College, Albany New York, May 2000.
License
Florida License MT2671.