National Youth Violence Prevention Week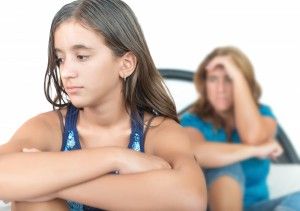 As a parent, the health of your child is always going to be a priority; the amount of exercise they're getting, what types of food they're eating and how much they're sleeping, among other things. As kids get older, mental and emotional health begins to take precedence and is something that as a parent, you look out for.
The current generation of youth has so much to deal with thanks to the intense amounts of technology that is in everyday life. In the past, we used to be able to leave school at school, and go to a sanctuary known as home. Now, there are plenty of ways that kids continue to get bullied outside of school: social media, text messages, after school activities and their ethical decisions outside of school. When the school day is over these demons can become unbearable, even more so if home life isn't exactly going well.
While it may not seem an unbearable burden to us, the rates of suicide and self harm have jumped higher than we can accept. April 4th through the 8th is National Youth Violence Prevention Week. While this is an issue that should be recognized and noticed every day, this week is devoted to really recognizing the actions that need to be made in order for a child to live their life happily.
There are plenty of organizations that help kids get the resources that they need within school and outside of school. One of the organizations that is in plenty of schools is known as SAVE: Students Against Violence Everywhere. If you're looking to get your child involved into a program like this, ask the school that they attend if they have anything similar to that for them to join. If you're truly concerned about your child's mental or emotional health, we offer counseling sessions that can help provide insight and guidance to your child. Call to schedule an appointment with The Center For Connected Living.
For more information about SAVE or the National Youth Violence Prevention week, click here.